---
Welcome to Class 3!
Mrs Moore
I would like to wish everyone a warm welcome to our class page.
Class 3 is made up of 30 fantastic children. There are 18 girls and 12 boys.
---
Home Learning
We will be using this class page, our twitter page @smaaayear01 and Google Classroom to keep in touch with you at home.
Please find below some useful resources for children who are learning at home.
Also do not forget to scroll to the bottom of this class page to find some useful websites to help with home learning.
Please log in to your Google Classroom account to find activities and lessons to complete each week.
Phonics
Please learn at least one sound a day. Go through the flash through sound clips each day also. Have some paper at the ready. The sounds are separated into Set 1 and Set 2. Your child should know which ones they are learning. Set 1 are mostly single letter sounds and Set 2 are mainly two-letter sounds. If you are unsure, please contact school and we will advise you.
Set 1 sounds flash through
Set 1 sound lessons
'g'
'b'
'h'
Set 1 sounds
'ng'
https://www.youtube.com/watch?v=Vu2jBrMgX3M
'th'
https://www.youtube.com/watch?v=VoZlPKvL2ZA
'ch'
https://www.youtube.com/watch?v=F3UAj4mA32U
'nk'
https://www.youtube.com/watch?v=JZH86IIiuqQ
'sh'
https://www.youtube.com/watch?v=2xDeN2CkG6w
'qu'
https://classroom.google.com/c/MTQ2MzQ3OTg3ODMx/a/MjI0NTg3NTcyODg1/details
Green words Set 1
Set 2 sounds
ay 'may I play?'
ee 'what can you see?'
igh 'fly high'
ow 'blow the snow'
oo 'poo at the zoo'
ir 'whirl and twirl'
or 'shut the door'
ar 'start the car'
oo 'look at the book'
'air' – 'that's not fair'
'oy' – 'toy for a boy'
'ou' – 'shout it out'
or 'shut the door'
Set 2 speed sounds flash through
There are also now daily Read, Write, Inc lessons on YouTube at 9.30am each day. For more information please find the schedule below. These lessons are very useful to help you remember your sounds and to learn new ones. You can join in with speed sounds, spellings, reading longer words and holding a sentence. All lessons are brilliant to help with improving your skills.
Below you will find the link to access the lessons.
https://www.youtube.com/channel/UCo7fbLgY2oA_cFCIg9GdxtQ?mc_cid=71ef745098&mc_eid=c9705b8c67
Reading
Please try to read daily for 10 – 15 minutes. This will help your child to apply their phonic knowledge to decoding and blending sounds to read words.
If you log in to your Google Classroom account, you will find your log in details for Oxford Owl. On here you will find many reading books.
The Read Write Inc books are levelled so if your child is working on Set 1 sounds, access the sound blending books up to purple and for those children working on Set 2 sounds, pink books onwards. There are many other books you can access too.
If you need any advice or you are unsure of levels please do not hesitate to ask and we can tell you were to begin.
Happy reading everyone!
https://www.oxfordowl.co.uk/for-home/find-a-book/library-page/
Wellbeing
The following document has lots of fantastic ideas for Brain Breaks. They are easy to use at home although they mention being used in the classroom. It is just as important at home as it is in school for children take breaks away from their work to recharge their batteries. They are fun and easy short activities, to keep the children smiling.
Have fun!
https://classroom.google.com/w/MTQ2MzQ3OTg3ODMx/tc/MTk2MTY5ODQwNTM4
---
Our Class Representatives
School Councillors: Banaz A and Teddy K
Worship Warrior: Ava C
Eco Warrior: Carter A
Reading Ambassador: Meadow H
Well Being Champion: Lucas M
Digital Leader: Henry B
I look forward to all the fun activities, adventures and learning we will be exploring together in the coming months.
If you need to speak to me or have any questions or concerns, please do not hesitate to contact me.
You can also follow us on Twitter for all the latest information/news. Please follow @smaaayear01
---
About us
At St Michael and All Angels School we are a Christian Community where everybody is valued and recognised for their unique contribution. We provide a child-centred education in a positive learning environment in which all children may reach their full potential. The Gospel values of love and respect are at the heart of our partnership with parents and carers, Governors, the parish and wider community.
Christian Community
In Class 3, we gather together to say our daily prayers.
We plan and take part in daily Collective Worship.
We explore RE through Come and See by listening to scripture, singing songs and talking about stories from the Bible.
We love and care for one another.
Valued and Recognised for our Unique Contributions
We recognise that we are valued by celebrating our achievements together in class and as a school community through the Gold Award.
We cherish each other's unique talents and strengths.
Child – Centred Education
Through our topics, we discuss what we think, know and wonder about. We talk about and plan our learning journey.
We take part in WOW events to bring our curriculum to life.
Positive Learning Environment
We have a wonderful classroom where we can learn, share and have fun!
We love to display work that we are proud of.
Gospel Values of Love and Respect
We follow our class and school rules by recognising good and bad choices.
We live in the light of Jesus by loving and caring for everything God created.
Partnership with Parents, Carers, Governors, the Parish and Wider Community.
We enjoy sharing our celebrations with Parents and Carers.
We celebrate at church with our Parish Family.
Helping others in the Wider Community and supporting local charities.
Our contribution to the School Mission Statement.
---
Important Information
Prayers
In Class 3 we say our prayers in the morning, before lunch and before we go home. We also say the prayers, 'Hail Mary' and 'Our Father'.
Snack and Water
Your child can bring in water daily in a reusable bottle with a sports cap top. We are a healthy school so we do encourage water only.
In key stage one, children are provided with a daily snack of fresh fruit.
School lunches
In key stage one, children are eligible for free school meals. We are currently providing sandwiches for the children throughout the week. On Fridays fish and chips are also on the menu.
PE
Our PE day is Tuesday. On PE days the children can come to school dressed in their PE kits ready for their lesson.
Kits to be worn to school:
Yellow T shirt

Royal Blue shorts

Jumper/cardigan

Black pumps
Children can wear black joggers worn over their PE kit on cold days.
Self-help skills.
Self – help skills are very important in Year 1.
Please help your child to:-
dress themselves

fasten buttons and zips

use a knife and fork to eat their food

practise cutting skills

put their shoes on

tie shoe laces

turn an inside out item of clothing the right way

open a packet and peel a banana/tangerine etc.

put things in their school bag themselves
All of these activities build fine motor skills and organisation skills which are very important for your child's development. It takes time and patience but the hard work is well worth it to build their independence.
---
What are we learning about this half term?
Yr 1 Curriculum Map
Religious Education
Our Autumn topics are:
Families, Belonging and Waiting
Our Spring topics are:
Special People, Meals and Change
Our Summer topics are:
Holidays and Holydays, Being Sorry and Neighbours
Handwriting
You will find below an example of our school's handwriting style. Please encourage your child to practice their handwriting, and to start and end the formation of each letter in the correct place.
Reading/Spellings
Throughout this year we will be learning to read and write the following words. We will be beginning with Year 1 Common exception words and then as the year progresses some children will be able to move on to the Year 2 words.
Phonics
Phonics is a very important part of Year 1. As we go through the year your child will be learning Set 1, Set 2 and Set 3 sounds to help them with their reading. Below you will find all of the sounds your child needs to learn, as well as how to pronounce them.
Phonics Sounds: Set 1, 2 and 3
As well as learning these sounds, our main aim is for your child to enjoy listening to and talking about stories.
When reading with/to your child you could:
get them to tell you what is happening in the story,

ask them questions about the story,

talk about the characters,

talk about what happens next,

ask them to retell the story,

discuss with them what part of the book they liked best.
Your help with this is greatly appreciated, and we look forward to working with you to help your child's reading develop.
---
Homework and Home reading
Homework will be given out every Friday.
Home readers will be changed and also given out every Friday. Your child will need to bring their book back to school before the end of each week so that it can be changed.
It would be helpful for you to write a comment. Also, we expect your child to draw a picture about the story and write a sentence if possible.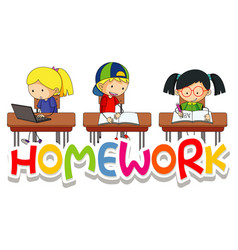 ---
Important websites
Throughout the year the following web pages are always available for some extra practice.
https://www.topmarks.co.uk/maths-games/hit-the-button
https://www.topmarks.co.uk/maths-games/daily10
http://www.bbc.co.uk/bitesize/ks1/maths/
http://www.bbc.co.uk/bitesize/ks1/english/
http://www.bbc.co.uk/bitesize/ks1/science/
http://www.bbc.co.uk/schools/primary/history/worldhistory/
https://classroom.thenational.academy/subjects-by-key-stage/key-stage-1
https://classroomsecrets.co.uk/free-home-learning-packs/
https://www.talk4writing.com/home-school-units/
---
We really appreciate your support and look forward to working with you and your child as the year progresses.