Family Learning
SMAAA Family Learning
Events and projects happening right now!
Summer Term
Phonics update EYFS
On Wed 19th Class 2 and Thur 20th Class 1 at approx. 3.20 p.m. we are holding a phonics workshop to update you on how your child is progressing in school with their reading and phonics. We will also give some guidance as to how your child is learning to write and how you might expect to see them progressing throughout the summer term. We look forward to seeing you all there.
Family Cookery Course
The family learning team are re launching our family cookery course beginning with Key Stage 1 in May running for 3 weeks! Letters will be handed our shortly with more information and for your chance to sign up. We only have 12 spaces on the first course so get your letter back to ensure a place!
Spring Term
Spring Craft Afternoon
Thank for your help Year 5 in leading the activities.
Story sacks
Christmas story sacks with our reception parents was as wonderful success this year with parents and children working together to create some fantastic story sacks to enjoy together over the Christmas period!
Keep an eye out for our next course for the chance to create your very own!
Maths and phonics workshops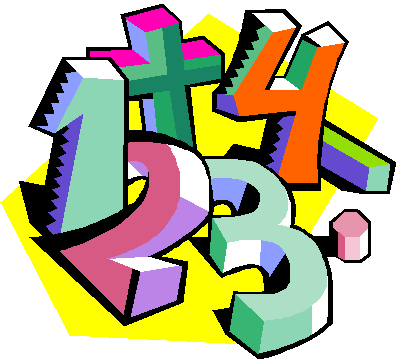 Thank you to all who attended our maths and phonics workshops this half term. We hope you have gained a better understanding of strategies we use in school and we hope you have gained your own strategies to support your children at home!
Look out for workshops in the summer term!
Autumn Term
Early Years and Key Stage 1 Christmas Arts and Crafts!
Thank you to all that came to our Christmas Arts and Crafts! We had a fantastic turn out of nearly 40 families joining us! We made some wonderful Christmas things to take home and had a lovely time with our children at school!
We made Christmas calendars, a bauble for our tree, a Christmas Angel Card and a funky penguin!
Phonics workshops
We had a great attendance at our reception phonics workshops introducing fred and how he teaches us to read! Keep practising those sounds both reading and writing every day!
Thank you to all who attended our reading picnic were we got to enjoy stories with our mums and dads and we were lucky enough to take a book home to enjoy ourselves.
Thank you for those who attended our Year 1 phonics workshop! We hope it gave you an update on how your child's reading is developing and gave you ideas for what you can do to support them at home!
Family Club
We have had two wonderful sessions at our family club so far this year! We got creative as engineers in our first week using the inventive tools of sweets and toothpicks to build structures.
This week we got creative using natural spices to create autumn pictures!
Let's Get Moving
Thank you to all who attended our family 'Let's Get Moving' course. We had 8 families join us and we got moving and grooving in different ways each week. Take a look at our journey.
Week One we played team games!
Week Two we got groovy with Zumba!
Week Three we played team games with an added problem solving element!
Week Four we relaxed with yoga and learnt some relaxation techniques!
Thank you to all who put in their all each week and joined in with each and every activity. We hope you liked your goody bags!
Take a look at the exciting things that have happened in our school with our families in the past year!
2015-2016
Cookery Course!
Our cookery course is up and running for Year 3 and Year 4 parents and children taking place on Tuesday afternoons with Ann-Marie.
Impact Maths
Ann-Marie will be handing out Impact Maths activities for Year 3 parents to help support them with mastery skills and problem solving.
Family Club
We have had a wonderful Family Club group this year and it has been great to see new faces. The club has finished for this year but will resume again next school year. Thank you for all that came and took part in the activities!
Would you like to join us next year? Have a look at what we got up to!
We have created our own paper sculptures. Week one we built the colours by mixing a small amount of colour to the primary colour to reach the final result. We then used these colours to create our own paper sculptures. We had fun getting creative thinking of new designs!
This week we got creative!!! We created our our tie dye art by dabbing felt tip in circles onto a paper tower and then using a pippet to drip water onto the ink and watched it spread. We continued this until we created a beautiful pattern and then unfolded it to see it repeated 3 times. We then created our own frames!
We also welcomed our first dad and grandma to the club, it was great to see you both there joining in the fun!!!
This week we enjoyed the sunshine and got busy helping our SMAAA in Bloom in our early years garden. We had fun getting our hands grubby!

In our first family club session we created our own bird feeders using pipe cleaners and cheerio's. We then smothered bagels in sticky peanut butter and dunked it in birdseeds! we hope the birds will enjoy them as much as we did making them!!!
Next week we will be helping SMAAA in Bloom and doing some gardening in the Early Years playground! All welcome so I look forward to seeing you there!
This Year so Far:
Writing Workshop
Thank you to all of those who attended our EYFS and Key Stage 1 workshop with their child. It was a great opportunity to keep updated on what stage your child is up to in their learning at school and provide ways to support this at home!
World Book Day
Stay and Read
Thank you to those who attended our stay and read World Book Day event! Both children and parents really enjoyed sharing stories together!

Writing Workshop Reception
Thank you to all who attended our writing workshop. We talked about how to use 'fred talk' and found out how to teach red words introducing a grotty grapheme. Parents came away with a whole new confidence for supporting their child at home making comments such as;
'I found it really useful learning about the grotty grapheme.'
'I didn't realise how I was correcting my child but now I understand how to teach them at the level they are at now.'

Share Course
Thank you to all those parents who dedicated themselves attending the course each and every week. Both parents and children thoroughly enjoyed the course and the impact on children's learning has been fantastic!
Science Workshops
A big thank you to Ann-Marie. The KS1 science workshops were a great success this year with up to 40 families attending the two events. There was lots of fun filled activities and learning throughout and great ideas to complete your own scientific investigations at home! Keep an eye out for similar workshops throughout the year!
Have a look at Sam flying his aeroplane.
Maths Workshop Reception
Thank you to all parents who attended our maths workshop. It was great to see mums and dads attending and I look forward to seeing how you get on with your games at home!
Successes from Last Year!!
2014-2015
Many of our events take place each year so if something takes your fancy, feel free to contact Miss Ikin (Reception Class Teacher) or Ann Marie Miller (Family Learning Team) for more information.
Family Fun
Our family learning team ran a 'Family Fun Packs' with our nursery children. They enjoyed taking their activities home and playing them with their families.
Coping with Kids
This term Ann-Marie ran our "Coping with Kids." Parents came away with lots of helpful tips to support their child at home.
Year 3 also completed Impact maths homework. Thank you for all those who supported this project at home, it really did have an impact on your child's progress!!!
Family Numeracy and Literacy with Reception
Family Numeracy and Literacy was a great success this year with our biggest ever turn out of parents joining us every week. Our parents and children joined in with a range of exciting activities including creating their own 'Bear Hunt' story maps, re-enacting the Chinese New Year race learning all about ordinal numbers and much much more!!!
Thank you to all parents who have taken part and a big thank you to Miss Taylor and Ann-Marie for supporting the successful project!!!
Keep an eye out for any other project that you can become involved with!!!
Family Club
KS1 Family Club has been a real hit! Thank you to all those parents and children who are attended last year!
Look at our Spring Term project – We created our own board games!!!
Great team effort from all!!!
Miss Ikin (Reception)